Freezing the Women Travel Ban is Not Enough.Full Withdrawl & Apoloy have to Follow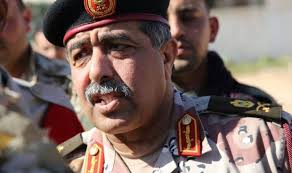 Joint Statement on the Travel Ban Decree- No. (6) – 2017
Libyan Women's Platform for Peace (LWPP) and Human Rights Defenders Centre (HRDC) strongly condemn the recently announced, decree (No. 6/2017), made by the Chief of Staff for the Libyan National Army & Military Governor of Eastern Libya, Abdul Razaq Al-Nathouri.
This arbitrary decree which states that Libyan women under the age of sixty are banned from traveling outside the country without a male guardian, is a gross violation of all conventions and international treaties and laws concerning human rights, to which the Libyan government has previously ratified and adopted, including the Universal Declaration of Human Rights (UDHR), the International Covenant on Economic, Social and Cultural Rights, the CEDAW, the African Convention of Human Rights, and the Arab Convention of Human Rights - most significantly the rights gender equality and the freedom of movement and travel in that charter.
The ban is part of a systematic policy that solidifies the cultural discrimination, violence and oppression against women promoting gender inequality and institutionalizes violence against women. In light of this we consider it a strong indicator that human rights and gender equality laws adopted in articles (6) and (14) of the Libyan Interim Constitutional Declaration as well as article (31) in the Political Accord are under threat.
We also denounce the outlandish declaration on national TV by the Military Governor, Al-Nathouri, to justify this decree, in which he accused women of constituting a threat to Libya's national security. This is a particularly heinous position to take on the matter of women's rights to freedom of movement as well as an intentional effort to dishonor the dignity and reputation of Libyan women. This statement must be retracted immediately.
Decree (no6/2017) is illegitimate and it cannot stand. It has been issued by an unauthorized party which lacks the jurisdiction to consider these matters in the first place. The decree also directly contravenes the temporary constitutional declaration. The announcement that the decree has been frozen is not a retraction, and leaves its enforcement open to interpretation and also the possibility of it being reactivated at a later date. The decree must be withdrawn officially and completely denounced as unenforceable.
The difficult time Libya is going through calls for unity and the need to build democratic institutions and install rule of law based on citizenship without discrimination. We demand the immediate withdrawal of this controversial decree which demeans the basic rights, humanity and freedoms and it touches the dignity of all Libyans equally.
21/2/2017