The Platform : The Attack on UNSMIL's staff is an Indicator of the State of Lawlessness & the Failure of the Libyan Politcal Accord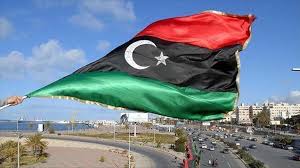 The undersigned organizations strongly denounce the attack on the UNSMIL team of (human rights section) that took place on the afternoon of Wednesday 28th of June 2017 while it was accompanied by the diplomatic security. We also condemn the kidnapping of UN staff and holding them hostage for a couple of hours before they were eventually released.
In light of the security chaos witnessed in Libya and the arms anarchy and armed groups that exploit the weakness of the state to impose itself as a fait accompli to achieve its personal & factional interests, in addition to, the inability of the Libyan political accord (LPA) in seriously and comprehensively setting and implementing security arrangements, which we have constantly warned from- UNSMIL staff was attacked near Zawya by the firing of a barrage of bullets and shells on the team's bus. The bus was on the way back from a mission to visit the Sorman center for illegal migrants.
According to information received from military sources and dignitaries and activists in the city, and after comprehensive interrogations, it was confirmed that four staff of the mission were kidnapped, held hostages and a number of guards were wounded.
Therefore, the organizations signatories to this statement note with grave concern the targeting of the mission team and consider it a serious indicator of the total lack of security and warn against the complete withdrawal of international human rights and humanitarian organizations active in Libya, especially the UNSMIL Human Rights team, which has relentlessly continued its field visits to many Libyan cities despite the risks and security precautions.
The Platform collectively condemns this incident and believes that it is necessary to put an end to impunity and to comprehensively address the security chaos in the country.
The Platform calls on the authorities and official bodies of the Libyan state and the local authorities in Al-Zawia to open an immediate investigation into this incident, identify the perpetrators, lift any legitimacy criminal militias have and put an end to impunity.
The Platform calls on local and international human rights organizations to document & report all war crimes and crimes against humanity from kidnapping to terrorizing civilians. It also calls for cooperation with international bodies to demand the full implementation of Security Council resolutions (1973-2174-2215) to punish warlords and immediately arrest them if they leave Libya.
The Platform also calls on the political section of the United Nations mission in Libya (UNSMIL) supervising the political dialogue to reinitiate the political dialogue in order to amend the Political Accord and undertake a serious revision, along with the Libyan parties- of the section on security arrangements.